studio, Ivry sur Seine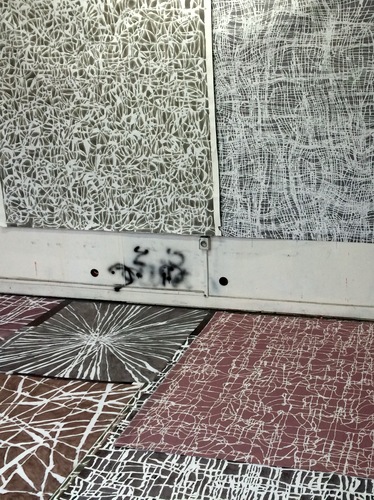 "Art is like a spider's web attached ever so slightly perhaps but still attached to life at all four corners." Virginia Woolf


Susan Bottrell is an American artist living and working in Paris, France. After studying Fine Art at Otis Art Institute/Parsons School of Design, she settled in Los Angeles where she worked in the film industry, notably as a set decorator for film, television and commercial productions. Since relocating to Paris, Susan has concentrated on her own studio practice. Her work weaves the themes of memory and time; unraveling connections she seeks to uncover the eternity of a moment.

My process is always in flux, nothing can be permanent. The work in progress is a record of an intimate moment that is fleeting, ephemeral. My vocabulary of signs, traces and marks are metaphors for the time that passes. I slowly take apart a whole, dissecting it with the goal of exposing something raw, fragile and true. Making the moment something permanent is my ultimate aspiration.